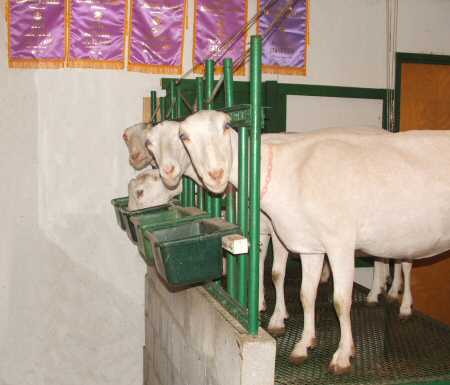 4 pan feed bunk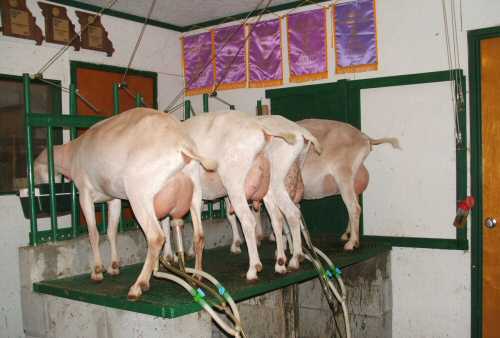 Does being milked, 2 at a time, into a surge bucket with silicone lines and inflations. This platform is 32" tall, with rubber floor mats and drain behind the stand.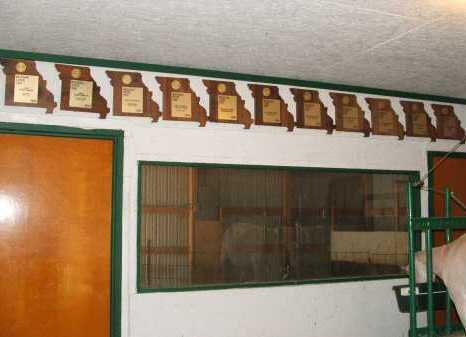 A view of the picture window looking into the main doe loafing area.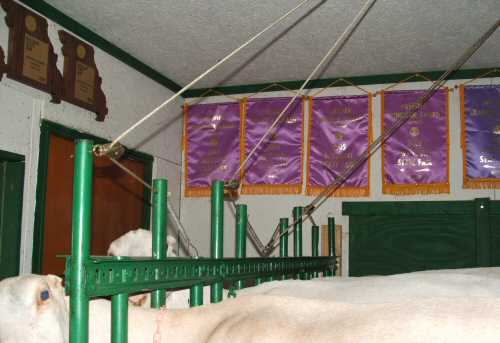 Head gates are opened and closed by a system of coated cables and pulleys, attached to the wall, with easy access by the milking operator as the does come in. Green slide door on the far side, allows the does to enter from a ramp, they exit on the opposite side down a step and out of the barn.

We are improving on some more areas of the milkroom/loafing area this spring, I will update and add more pictures at that time.